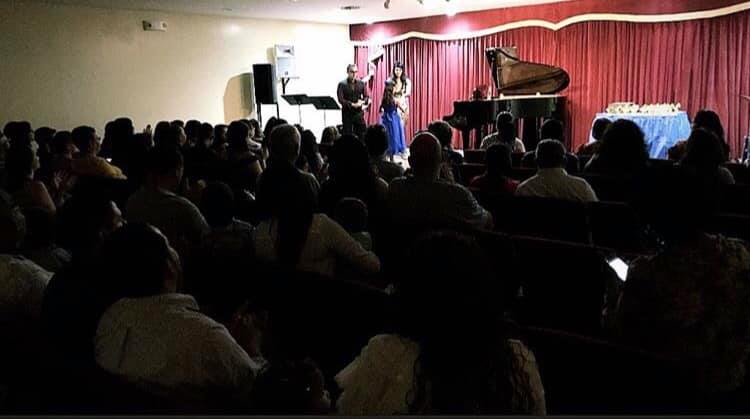 The benefits of learning music at an early age are crucial to the developmental processes. It has been scientifically proven to show positive long-term effects in motor abilities, language development, cultural awareness, academic performance, visual-spatial skills, decision making, leadership, teamwork, creativity, and brain structure. The outcomes are only natural and positive, especially for struggling learners. The benefits of learning music can be applied to professions that are not directly music-related.
• Instrumental training produces long lasting changes in motor abilities, language development, cultural awareness, enhancing memory, improve academic performance, decision making, creativity, and brain structure.
• Vocal training consists of breathing exercises, articulation exercises, melodic phrases, and rhythm exercises that enhance confidence, the ability to speak, and expression. Many vocal lessons also teach foreign languages.
• Music strengthens the right and left hemispheres of the brain.
• According to Boyd's article "Extracurricular Are Essential to Learning" the following exemplifies that "These traits, found in musicians, are also common among world-class athletes and top-level managers. I.e.: Condoleezza Rice (piano), Alan Greenspan (jazz clarinet), Paul Allen (guitar), James Wolfensohn (cello) all studied music for years as children".
• Children and adults who play an instrument 30 minutes a week over the course of a little over a year have more highly developed brains.
• Students are able to benefit academically. There is math and even history involved with music.
• Learning music can help obtain discipline with practicing.
• There are also music and recording apps on phones, iPads, etc that can help children become more creative with music. Music and video programs such as Garage Band and iMovie can enhance aural and visual abilities to help in production. Music production is used by sound engineers, DJs, music business, marketing, promoting, media, etc. Apps such as iMovie, provide students with the facility to explore and create film, acting, writing, art, visuals, and more.
• Musical Theater cultivates performance, expressing speech and emotions, applying languages, and enhancing memory. These elements can be applied to public speaking. Music theater helps students learn about lighting, sound engineering, acting, electronics, different forms of writing and literature, languages, teamwork, leadership, visual, and musical theater props. There are dance and aerobics involved, as well as promoting and marketing.
• Students in bands or who have solo projects benefit from learning how to sell their products via CDs, internet outlets such as iTunes, which are found in sales, marketing, finance, and business as well. They learn to represent themselves in immeasurable ways. Students can create flyers, logos, tickets, and brochures for the events and performances. They are able to create their own image with fashion, make-up, etc.They can promote their music using websites such as SoundCloud, Facebook, and numerous others. Students create a fanbase through exposure and networking which are qualities that are applied in every form of business. There are also music managers, bookers, music labels, publicity agents, and talent-booking agencies that organize, coordinate events, etc.
• For students in bands, there are laws and regulations that musicians should be aware of when it pertains to location of their performance, performing with electrical instruments, copyrighting, recording, and sales. These factors can also be applied if students want to pursue law.
• Music is also a science as well. It is naturally beneficial, helps with mental disabilities, and is self-therapeautic. There is an entire psychology behind music that many people are not aware of, and it can also be used in everyday life when stressed or upset.
Extracurricular Are Essential to Learning. Retrieved from: http://www.usnews.com/opinion/articles/2014/04/28/music-art-and-language-programs-in-schools-have-long-lasting-benefits Boyd, Stacey. (2014 April 28)