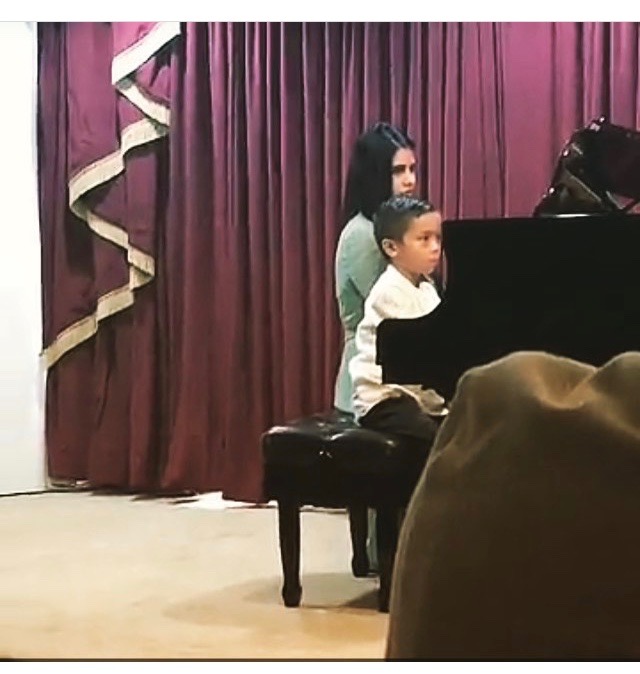 Parents are exceptionally vital when it comes to advancing the development of their child, especially when it pertains to their child's academics or extracurricular activities. How can a parent help a child with their math homework if they do not know math? The same concept is applied with music.
When it pertains to my lessons, I encourage parents to sit by and be part of their child's lessons. Most parents do NOT have a musical background so it is difficult for them to guide their young child with practicing music - correctly. So how to get a parent with NO musical background involved with their child learning music?
Have them SIT in during the lesson – ESPECIALLY in the beginning stages. It is only needed during the first few lessons. At the very end of the lesson, the student should be able to recite what their homework entails.
I had students who love to practice, but unfortunately without the proper guidance they made their mistakes a routine.
Tips for Parents with NO Musical Background:
1. For the first few lessons, ask the teacher to sit in during the lesson. It is also the parent's lesson.
2. Make sure the student's homework is CLEAR and the student is able to comprehend their lesson so they are able to practice.
3. Create a Practice Routine at home. Beginner's children only need 15-20 minutes to practice DAILY.
4. When practicing – turn off ALL distracting electronics. It is practice time.
5. Practicing will help a child be PREPARED for their next lesson. It will advance them to the next level faster.
6. Ask the child you would love to hear what they learned – without mentioning the word "practicing". Some students are very discouraged by the word "practice".
7. Encourage the child to play for family members as well as friends.
Music is beautiful and absolutely beneficial to the development of a child. It creates discipline that can be applied to school or extracurricular activity. Creating routines are the best way to advance in anything. However, it should be done CORRECTLY!
For More Music Foundation Help, Check Out Youtube Videos, KINDLY SUBSCRIBE:

Also More information On Website:

https://www.giselacosta.com/practice-guide" target="_blank">http://https://www.giselacosta.com/practice-guide