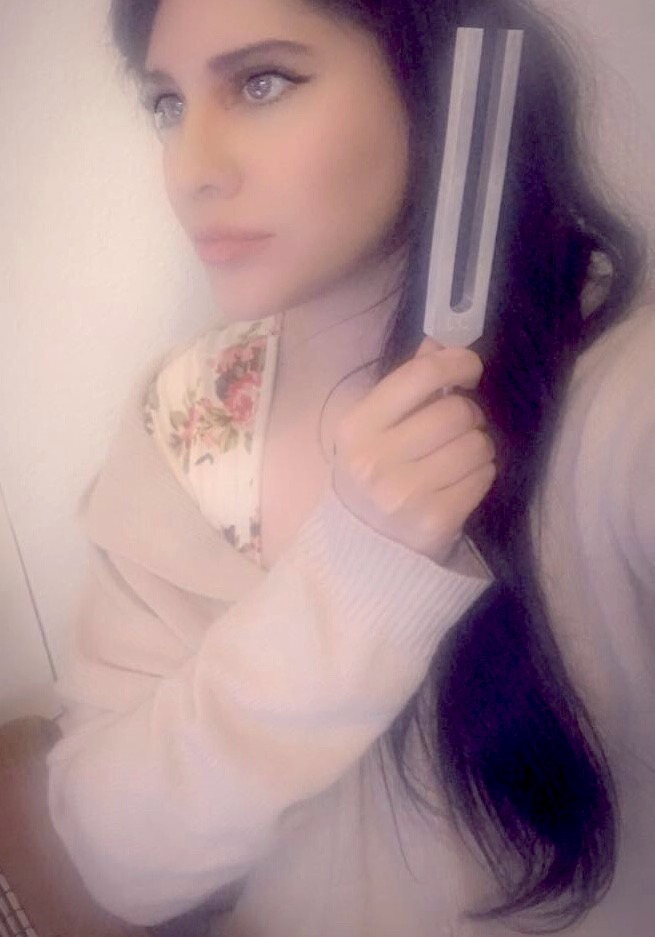 Music Therapy has been helping many people cope with a variety of problems such as different forms of psychological, physical, and emotional problems. It has been proven to lessen dementia, reduce pain, reduce asthma attacks, improve communication with those who suffer autism, and as well as helping infants sleep better and be healthier. There are breathing exercises, articulation exercises, melodic phrases, and rhythm exercises that enhance confidence, the ability to speak, and expression. Music therapy as a healing function has been around since Aristotle and Plato; however, its importance in therapy and as an organized clinical profession began in the 1940s during World War I and World War II. It gained more recognition and became more organized throughout the 1900s. More studies have been claiming that music therapy is positive, completely natural, and it works. There are no chemical substances and it has no side effects. According to the American Music Therapy Association website it states that "Music therapy is the only professional, research-based discipline that actively applies supportive science to the creative, emotional, and energizing experiences of music for health treatment and educational goals"(American Music Therapy Association). Musical therapy acknowledges music as a science, to help patients overcome their obstacles, and emits different forms of emotions and creativity as an alternative and universal form of expression. (American Music Therapy Association)
1. NATURAL HEALING SCIENCE - NO BAD SIDE EFFECTS
There are more studies done today that suggests that music therapy is a natural healing science and not just an art. "The dopamine rush could even be comparable to methamphetamines, Robert Zatorre, professor of neurology and neurosurgery at Montreal Neurological Institute"(Landau, 2013). According to the CNN article, music therapy helps release the chemical dopamine in the brain. The dopamine release also occurs when a person has intercourse and consumes food. It is a natural brain activity that a person can produce by playing, singing, or while listening to music. Not only has science proven that music releases positive chemicals, but it also has anti-anxiety properties as well as producing higher levels or immunoglobin A, which is part of the immune system. The following statement shows how Finland researchers have done studies that exemplifies the brain activity when a person listens to music: "study is pioneering in that it for the first time reveals how wide networks in the brain, including areas responsible for motor actions, emotions, and creativity, are activated during music listening"(Academy of Finland, 2011). This is stating that studies are acknowledging that listening to the rhythm, melody, and timbre of a composition uses the entire brain. (Academy of Finland, 2011) Since scientific studies prove that music emits positive dopamine chemicals and the entire brain is actively being used, society is realizing the importance of having musical therapists collaborate with patients who are struggling with their emotions, physical disabilities, and psychological disorders. A musical therapist directly interacts with patients to help them learn how to use an instrument or sing as well as helping them emit their emotions in their own way. There are still continuous studies going on today, but doctors are realizing contrasting differences with the help of musical therapy in their patients compared to their patients just receiving standard care alone. Music therapy is a developing science that is working positively and enhancing natural results. (Landau, 2013)
2. HELPS COPE WITH MENTAL DISABILITIES
Musical therapy has helped patients suffering from autism, dementia, Alzheimer's disease, depression, infant development, sleeping disorders, and schizophrenia improve their conditions. Although some studies are still undergoing research, they have all shown that their patients who received musical therapy have improved. The article "Music Therapy for Health and Wellness" stated that autistic children have improved with music by helping them express themselves through music. More children who suffer from autism are taught music to help them with their communication skills. Not only has music therapy helped children with autism, it has also manifested the memories and aggressive moods of patients who suffer from dementia and Alzheimer's disease. It also helps with people who are suffering from depression. Another way music also helps is with infant development as well as sleeping disorders. (Ulbricht, 2013) "Music therapy may also be as effective as chloral hydrate in inducing sleep or sedation in children undergoing EEG testing" (Ulbricht 2013). Musical therapy is indicating to be almost as effective like any chemical made drug for many circumstances. Even schizophrenics have suggested positive results. According to the Cochrane Schizophrenia Group, "The results of these studies suggest that music therapy improves global state and may also improve mental state and functioning if a sufficient number of music therapy sessions are provided" (Cochrane Schizophrenia Group, 2011). The Cochrane Schizophrenia Group had given their patients music therapy, placebo therapy, standard care, or no care in random control trials. The results they concluded were that with continuous music therapy it improved their state of mind, creating emotion, and social functions. Musical therapy overall is helping everyone with all forms of disabilities to become better for themselves with not an ounce of negative side effects. (Cochrane Schizophrenia Group, 2011)
3. SELF THERAPEUTIC
Creating music can be anyone's own musical therapy that is having a hard time healing. It is a universal language and form of expression. "'On the surface it works because, in some way, everyone relates to music,' Jantz said. 'Music really is universal'" (Landau, 2013). Brian Jantz from the CNN article "When Patience Have 'Music Emergencies'" uses music therapy to help distract his patients who are suffering. A four-year-old was terrified of x-rays, and he accompanied her through the elevators and her x-rays while singing the "Itsy Bitsy Spider" with her the entire time in their own version. She did not even notice when she had her x-rays taken. This exemplifies that he was able to help distract her fear and it worked without even talking to her. In this final example, Melody Gardot was a 19-year-old who was hit by a Jeep when she was riding her bike and resulted her in a hospital bed unable to do anything for a year. Her doctors realized that her medication was not helping her, and told her to relearn the piano. By playing and creating on the piano she was able to not only mentally gain, but physically recover. (Nurin, 2012). The accomplishments a person can achieve with music therapy are endless.
Music Therapy is an ongoing research in all forms and has shown in many ways that it can be the best alternative for anyone. The factors of what music therapy can do are infinite. It can be used for our everyday lives from waking up to helping us sleep. Anyone can relate to music and knowing that music therapy changes lives, we can adapt more music to help us cope with all our problems and it can be any problem.  
American Music Therapy Association. (1998-2014). What is Music Therapy? Retrieved from:http://www.musictherapy.org/about/musictherapy/ Cochrane Schizophrenia Group. (2011 December 7).
Music Therapy for People with Schizophrenia and Schizophrenia-like Disorders. Retrieved from:http://onlinelibrary.wiley.com/doi/10.1002/14651858.CD004025.pub3/abstract Landau, Elizabeth. (2013 August 23).
When Patients Have "Music Emergencies". Retrieved from:http://www.cnn.com/2013/08/23/health/music-therapy/ Nurin, Tara. (2012 November 26).
Music Therapy: The Sound of Healing. Retrieved from:http://www.njspotlight.com/stories/12/11/25/music-therapy-the- sound-of-healing/ Suomen Akatemia (Academy of Finland). (2011 December 6).
Listening to Music Lights Up the Whole Brain. Retrieved from: www.sciencedaily.com/releases/2011/12/111205081731.htm Ulbricht, Catherine Pharm D. (2013 June 21).
Musical Therapy for Health and Wellness. Retrieved from:http://www.psychologytoday.com/blog/natural-standard/201306/music-therapy-health-and-wellness