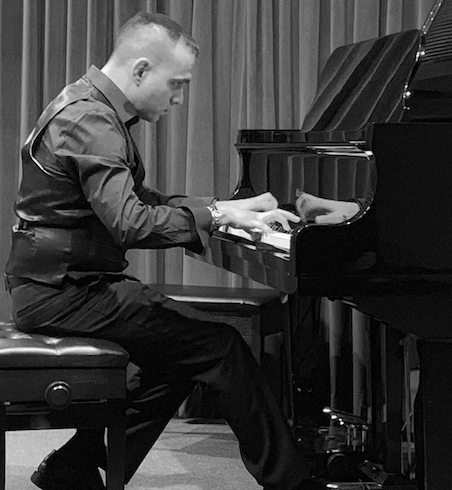 Meet Edwin Lopez Villada!!
1. How long have you been teaching music?
Edwin: I've been teaching since late 2002
2. What inspired you to teach music?
Edwin: Assisting people inspires me the most to teach music.
3. What is your favorite instrument?
Edwin: Though I've always been debating between piano and violin, I chose piano!
4. Any musical tips for teachers?
Edwin: I have no musical tips for teachers because they have their own ways of teaching, but nudge your students wisely if you wish to challenge them.
5. Any advice for parents?
Edwin: Most parents must be supportive to their young children by knowing the difference between being a great supporter and vigilante. This is the main reason I would recommend parents to attend my lessons so they would be able to help their children with home assignment.
6. Talk about a memorable teaching experience.
Edwin: My memorable teaching experience was when I started to become a music tutor in Essex County College in Newark, NJ as my second year.
7. What methods or music books do you use to teach?
Edwin: I always recommend a staff notebook in order to write down notes. Alfred's piano lesson book for young students is my favorite because it explains music very clearly.
8. Why is music so important to you?
Edwin: Music is important to me because I want to inform music students that music is not just an art but also a universal language, and for me teaching them is my passion.
_______________________________________________________________________________________________________________________
Edwin Lopez Villada offers his teaching services remotely during COVID-19. He currently is a music instructor at PY Rock Music School and Iza's Music Academy. He also taught at Pastore Music for 9 years.
Reach out to him for further questions!
His instagram account is @elv.raz