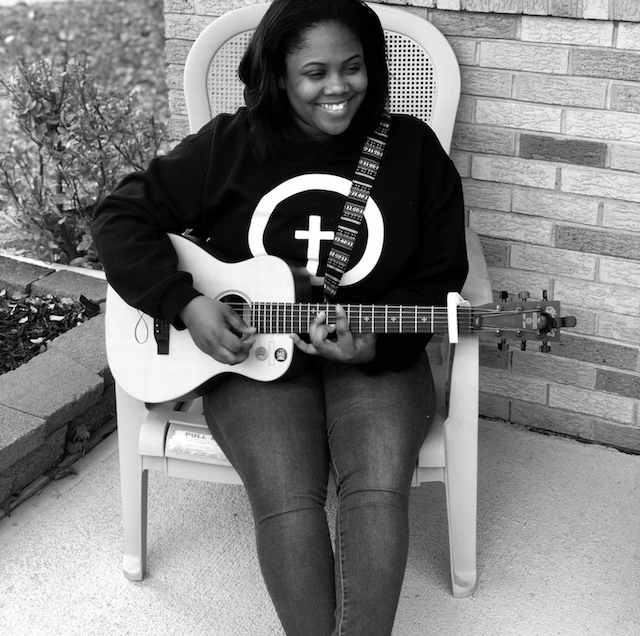 Meet Ashley!
1. How long have you been teaching music?
Ashley: I started teaching piano and guitar the summer of 2014 and have been teaching music ever since. 6 years.
2. What inspired you to teach music?
Ashley: My inspiration for teaching music comes from surrounding myself with other great musicians and learning from them.
3. What is your favorite instrument?
Ashley: My favorite instrument(s) are drums and tenor sax. Both of which I play
4. Any musical tips for teachers?
Ashley: The biggest tip I can give teachers is to become a student of the art you are teaching first. I'm a student of music before I am a music teacher.
I understand that I don't know all there is to know about music but my strength is that I am a very open-minded and adaptable person. I practice and fill my mind up with music knowledge.
5. Any advice for parents?
Ashley: The advice I would give parents is to not only be supportive but active in their child's hobbies/passion. Whether it be sports, dance, whatever it is, being there and making sure they are practicing and doing the homework efficiently is key.
6. Talk about a memorable teaching experience.
Ashley: One of my most memorable teaching experience comes from a family of four (mom, dad, son, daughter). I had to give both siblings piano lessons but, both siblings had ADHD. Being able to adjust my teaching style so that they are learning, growing and becoming the best musician they can be was amazing for me. The parents complimented on my teaching, my music and overall personality. I was then recommended to another family who's child had special needs because I worked so great with their kids.
7. What methods or music books do you use to teach?
Ashley: My methods/music books varies for each lesson because each student has a different learning style. I often find myself using the 'Bastien Piano Basics', 'Piano Pronto', 'A Dozen A Day' and 'Alfred's Basic Piano Book' for my piano lessons.
And 'Hal Leonard' and 'Modern Guitar Method' for my guitar lessons.
8. Why is music so important to you?
Ashley: Music is so important to me because it's how I express myself. I'm naturally an introverted person. Growing up, I didn't play with kids or was comfortable being around anyone other than my family, but music was my outlet and it has been very therapeutic for me.
__________________________________________________________________
Ashley is available for remote lessons! Kindly check out her website for more:
https://ashleysmusicacademy.com/?fbclid=IwAR1lYw7cuc1A-LaidSyYMR8FcY0p74tl4Tkq_abcC3kpulEQxffSJfeQQQs" target="_blank">https://ashleysmusicacademy.com/?fbclid=IwAR1lYw7cuc1A-LaidSyYMR8FcY0p74tl4Tkq_abcC3kpulEQxffSJfeQQQs