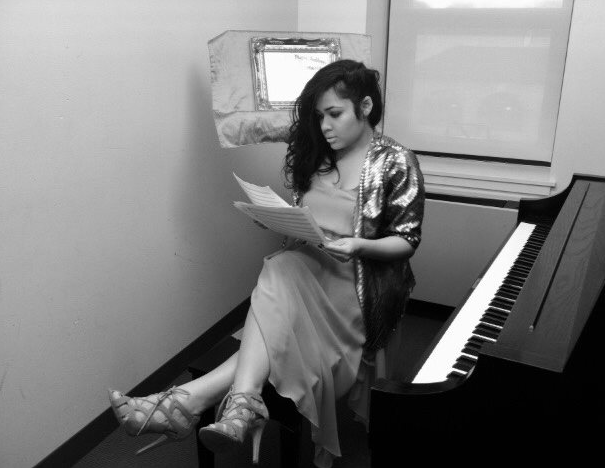 Meet Elizabeth!!
1. How long have you been teaching music?
Elizabeth: I decided to explore entrepreneurship skills and began Piano by Elizabeth in 2014 during graduate school. I've been teaching for the past 6 years and I love it.
2. What inspired you to teach music?
Elizabeth: Music is a creative outlet for me. Music also helps in so many unconventional ways - it strengthens confidence, creates discipline and improves cognitive skills. These are all things music provided for me during my studies and I wanted to share the art of piano playing with others. Having my own studio has granted me complete creative freedom to teach my students and watching my students succeed is fulfilling.
3. What is your favorite instrument?
Elizabeth: The piano , of course, and Chopin is my dearest composer. Although I would love to play the cello and am seriously considering lessons. I think piano/cello duets sound so beautiful.
4. Any musical tips for teachers?
Elizabeth: Every student is different and a student-teacher relationship plays a critical role in the student's success. Adaptability is the most important thing I've learned while teaching piano.
Like many businesses, the piano studio has undergone some changes and we have successfully transitioned from on-site lessons to virtual learning via different platforms. We are now on Zoom, while embracing remote learning, and adapting to the ever-changing norm caused by COVID-19. Some students are thriving while others need a bit more assistance and grace, but that's okay because with change comes the need to adapt. In fact, to keep my students motivated during the social distancing period, I developed The Quarantine Series - a group forum available to the public via Zoom every Wednesday. These 30-minute, totally free, group sessions focus on all aspects of music learning: improvisation, composition, music theory, etc. Local teachers have expressed interest in my series and I have invited them and their students to participate. It's been a success! Collaborations are important and it's rewarding when others are inspired by your work. I have even coached some of the local music teachers in ways to keep their students motivated by recommending music tools and providing music learning material to help them design their own music theory group courses.
5. Any advice for parents?
Elizabeth: Please do not force your child into lessons. It's counterproductive. It creates unnecessary resentment towards the instrument and can possible deter children from even experimenting with other instruments. Everyone takes time to find their passion. Be patient.
6. Talk about a memorable teaching experience.
Elizabeth: There are so many. I had a student name, Areli Sujtu, who came to my studio for Guatemala - yes, Guatemala - during winter break. I taught her a few holiday pieces, she performed in my Christmas recital and returned to Guatemala. She then sent me a thank card and a gift from home to thank me for her musical experience learning to play piano. She also shared that she performed piano at her school's talent show. That experience was so unexpected, brief and incredibly rewarding!
7. What methods or music books do you use to teach?
Elizabeth: I haven't committed to any specific methods or books. I design each lesson and tailor my teaching style to the student's musical aptitude. I look for strengths and weakness in a student and navigate through them to create the best possible outcome. I do, however, work with the National Guild of Piano syllabus to create a program that highlights a student's musical capabilities.
8. Who was your favorite music teacher and why?
Elizabeth: Grace Gimbel, she is based out of Montclair, NJ. I met her during my National Guild Audition; she was the adjucator that year. That was one of my best auctions. I decided to take Master lessons with her to perfect my repertoire. I remember walking into my lesson and handing her my sheet music only to meet her confused stare as to why I was handing her the music score. Lessons with her were less about technique and correct notes and more about performance and mastering the music. She emphasized the importance of musicianship and interpretation and making the music your own.
________________________________________
Instagram: (@pianobyelizabeth)
Facebook Page: https://m.facebook.com/pianobyelizabeth/" target="_blank">https://m.facebook.com/pianobyelizabeth/